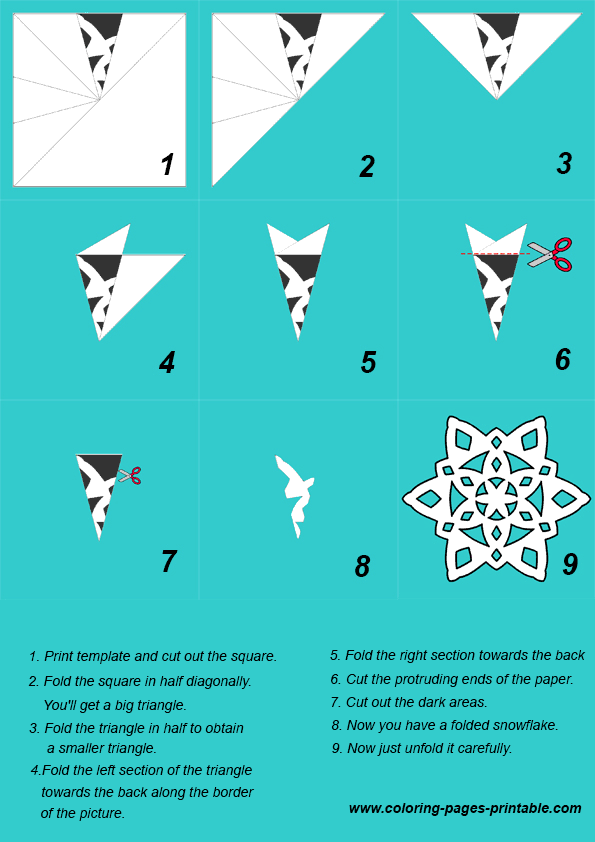 There are some excellent paper snowflake templates for decorating the home for Christmas.
To make the snowflake, follow the steps below:
Choose a snowflake that you like.
Print template and cut out the square.
Fold the square in half diagonally. You'll get a big triangle.
Fold the triangle in half to obtain a smaller triangle.
Fold the left section of the triangle towards the back along the border of the picture.
Fold the right section towards the back.
Cut the protruding ends of the paper.
Cut out the dark areas.
Now you have a folded snowflake like this.
Now just unfold it carefully. Your paper snowflake is ready!
You can first print the instructions located at the top of the page that will help you to make snowflakes from these templates.
Printable snowflake templates